The Astute BI Mobile App provides access to your venue's performance at the slide of a finger. The app provides fast, easy access to your gaming metrics on the go. With turnover data updated every 15 minutes your up to date floor performance is always in your pocket. Available on the iOS and Google Play!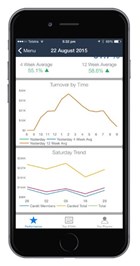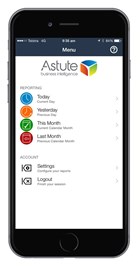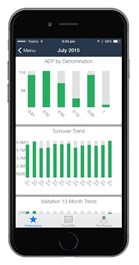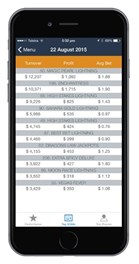 *Venue must be running Metropolis v2.0.39 or later to access 15 minute data updates.
Reports
Today
View your current turnover performance (updated every 15 minutes) and which of your EGMs are currently performing well.
Yesterday
View turnover, profit, carded turnover and POS statistics along with 'Day of the Week' performance trends, top EGMs and top players.
Month To Date
View monthly turnover, profit, visitation and POS as well as your top EGMs and top players.
Last Month
View last month's turnover, profit, visitation and POS compared to your monthly trends as well as viewing your top players and top EGMs